Airport Syndicated News announced the availability of their new online combined flight and hotel booking services Service beginning 01 Dec '19. More information available at https://airport.co.za
CAPE TOWN, SOUTH AFRICA / ACCESSWIRE / December 2, 2019 / Customers looking for the latest online combined flight and hotel booking services will soon be able to get involved with Airport Syndicated News. Today Dr Thoriso Mashego, CEO at Mashcor Group(PTY)Ltd releases details of the new online combined flight and hotel booking service's app to run on the website Airport.co.za.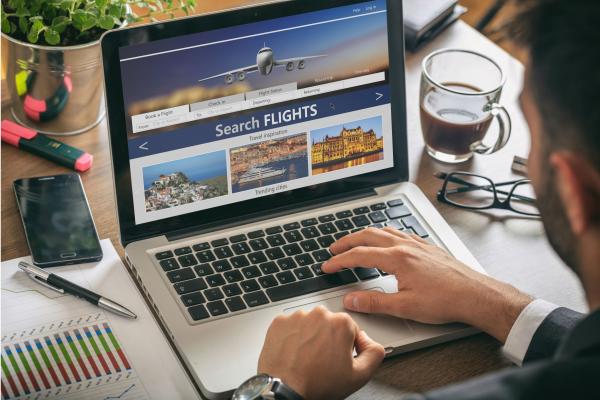 The flight and hotel booking service is designed to appeal specifically to Travel Enthusiasts and holiday makers for the Christmas holiday season of 2019 and includes:
The service works by capturing user location and intended destination. Presents an average of 5 airlines that can fulfill the customer's needs. On a separate tab the user can view hotel deals without leaving the site. The engine can generate great flight and hotel deals, no matter the country.
Flight details and price comparisons - This feature was included because many customers sent emails requesting for a one-stop site that can help them find, compare, book flights without going to many websites. Making their lives easier and not more complicated. This is great news for the consumer as it saves them time and money without sacrificing their security and peace of mind. Plus the curated daily updated articles from major news sites can warn customers impending dangers or delays at their destination.
Full comparison for the best hotels at the customer's chosen destination - This was made part of the service, since it made sense to go above and beyond booking only flights for customers, but to assist them to find appropriate accommodations @ amazing hotels for competitive prices that used to be available only to the locals. . Customers who invest in the service should enjoy this feature because saving on travel costs without sacrificing enjoyment encourages people to return regularly and helps boost the local tourism trade. Saving money is a mere side effect that keeps everyone happy.
Synchronized online bookings and live availability - Airport Syndicated News made sure to make this part of the online combined flight and hotel booking service's development as finding that the hotel or airline is overbooked is a real worry for anyone using 3rd party sites to arrange their travel itinerary. It made sense to focus most of the development to improve this feature and to minimize conflict. Customers of the online combined flight and hotel booking services Service will likely appreciate this because it reduces travel stress, maximizes enjoyment and improves the morale of the airline and hotel staff that have to deal with the customer face to face.
Dr Thoriso Mashego, when asked about the new flight and hotel booking services said:
'This new 'flight and hotel online booking service' we are offering is not just for South African travelers but for the world at large. We believe that we are uniquely positioned to serve our customers' needs for efficient, easy to use and secure service on our website. We do not just curate and syndicate the news but we help make the journey possible and enjoyable for all.'
This is the latest offering from Airport Syndicated News and Dr Thoriso Mashego is particularly excited about this launch because it is the culmination of a vision that saves time and money whenever Mashcor employees traveled but it can be expanded to benefit the world as well.
Those interested in learning more about Airport Syndicated News and their new online combined flight and hotel booking service can do so on the website at https://Airport.co.za
Contact Info:
Name: Mashcor Online (PTY)Ltd
Email: Send Email
Organization: Mashcor Online (PTY)Ltd
Address: Dock Road Junction, Corner of Stanley and Dock Road Waterfront, Cape Town, Western Cape 8001, South Africa
Phone: +27-80-099-8669
Website: https://airport.co.za
SOURCE: Mashcor Online (PTY)Ltd
View source version on accesswire.com:
https://www.accesswire.com/568677/Online-Flight-Hotel-Booking-For-Travel-Enthusiasts-Starts-01-December-19