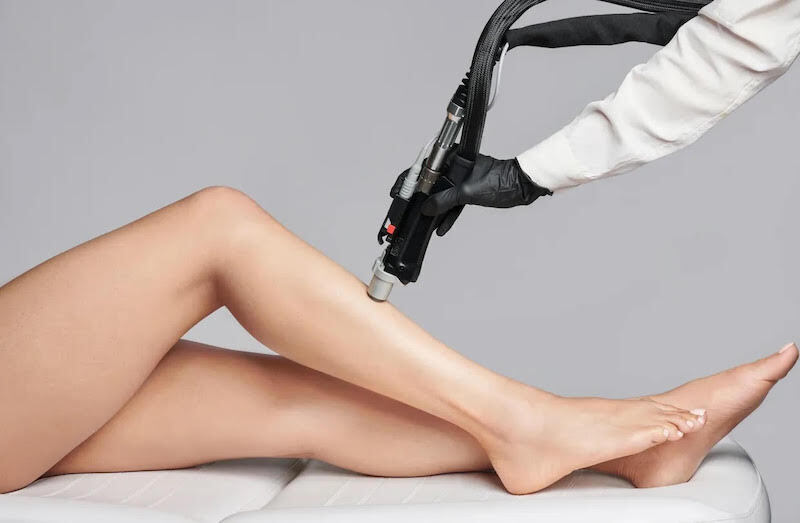 Glow Up Med Spa, Orange County, introduces a revolutionary painless laser hair removal treatment.
(Orange County, CA) May 18, 2023 - Glow Up Med Spa is proud to announce the introduction of a revolutionary painless laser hair removal treatment. Combining advanced technology with a luxurious experience, this advanced procedure ensures silky smooth skin without any discomfort and is safe for all skin types!
Traditional hair removal methods such as waxing, shaving, or plucking often lead to temporary results and are accompanied by pain and skin irritation. Recognizing the need for a more effective and comfortable solution, Glow Up Med Spa has invested in the latest technology that delivers exceptional results while minimizing any discomfort.
The painless laser hair removal treatment offered at Glow Up Med Spa utilizes the latest advancements in laser technology to target hair follicles directly, leaving the surrounding skin unharmed. This innovative approach ensures a pain-free experience for clients, making it an ideal choice for those seeking a hassle-free hair removal solution.
One of the key advantages of this procedure is its versatility. The painless laser hair removal treatment is suitable for all skin types and can effectively remove hair from various areas of the body, including the face, arms, legs, underarms, bikini line, and more. Clients can achieve long-lasting results, with reduced hair growth over time, resulting in beautifully smooth and hair-free skin.
'At Glow Up, we strive to provide our clients with the latest advancements in beauty and wellness,' said Bianca Davila/Owner. 'Our painless laser hair removal treatment is a game-changer, offering a luxurious experience with unmatched results. We are committed to ensuring the highest level of comfort and satisfaction for our valued clients.'
The highly trained and experienced staff at Glow Up Med Spa are dedicated to delivering personalized care and ensuring that every client's needs are met. They will guide individuals through the process, addressing any concerns and tailoring the treatment to each client's specific requirements. With a focus on safety and efficacy, clients can trust that they are in expert hands.
In addition to painless laser hair removal, Glow Up offers a wide range of noninvasive treatments, including Coolpeels, injectables, dermal fillers, Rf Microneedling, hydrafacials, and much more. Their luxurious facility, gorgeous ambiance, and attentive staff create an environment where clients can relax and indulge in self-care.
For more information about the painless laser hair removal treatment or to schedule a consultation at Glow Up please visit www.GlowUpMedSpa.com or contact 949.932.0334.
About Glow Up Med Spa
Glow Up Med Spa is Orange County's premier medical spa, offering various laser services, Botox, and dermal filler injections to help clients rejuvenate their skin for a renewed appearance.
Their team of experienced professionals is dedicated to providing personalized treatments that cater to each client's unique needs. The spa's modern and convenient facility is equipped with state-of-the-art technology, ensuring clients receive the highest quality care in a luxurious and comfortable environment.
Media Contact:Bianca Davila, FounderGlow Up Med SpaPhone: 1 (949) 932-0334 Info@glowupmedspa.comWebsite: https://www.glowupmedspa.comIG: @GlowUpMedSpa
Source published by Submit Press Release >> Luxury Med Spa Introduces Revolutionary Painless Laser Hair Removal Treatment