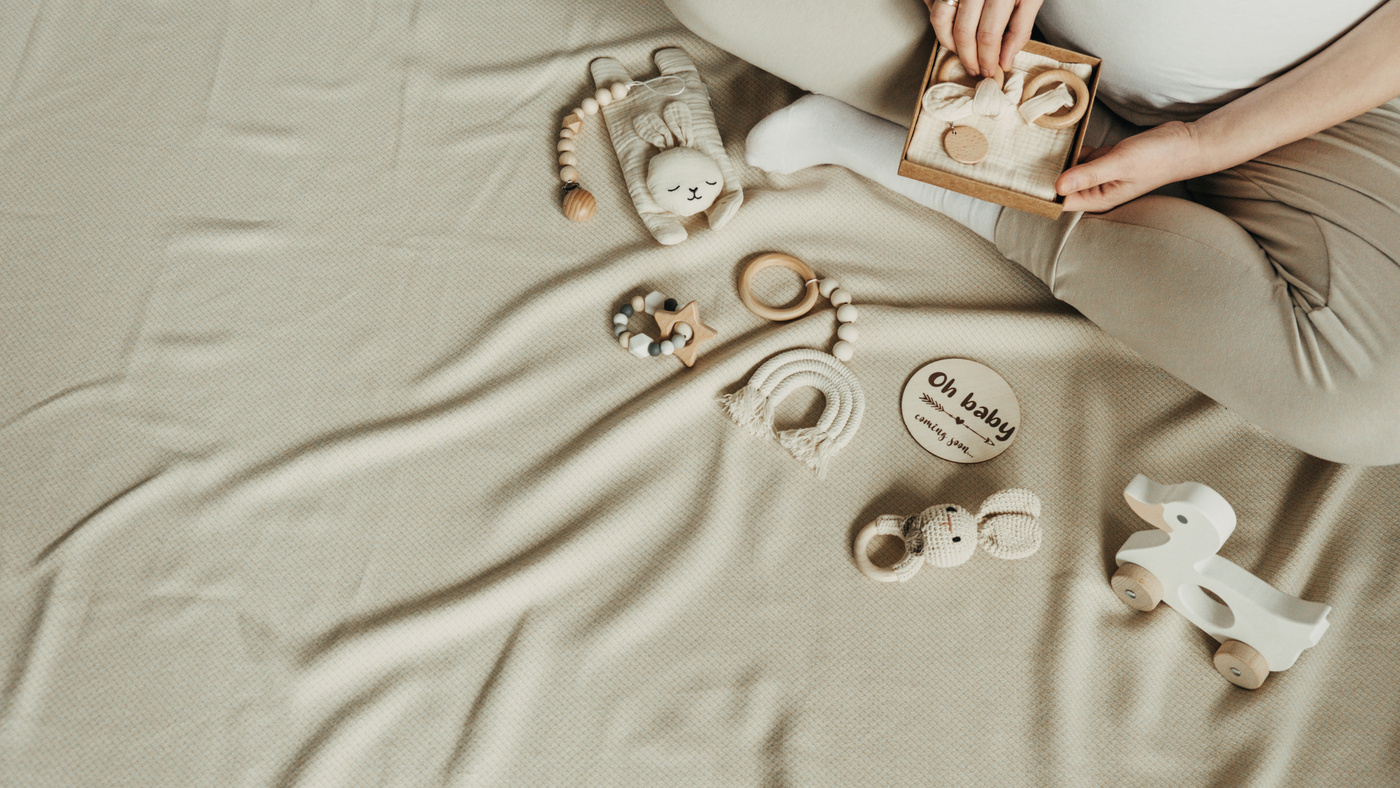 Leading independent family-run baby store, Bambini & Bo, are thrilled to announce the launch of its refreshed brand along with a new website to help customers navigate one of the most important times of their lives- welcoming a little one.
Established in 2018, Bambini & Bo has been the go-to source for all baby essentials. This includes anything from nursery furniture to travel systems and everything in between. The baby expert company has an aim to support families as their little ones grow, and be by their side along the way. Whether you're a new parent or well versed in baby products, the team have worked hard to research and bring a range of the very best products on the market.
'We believe that only the best is good enough for your new arrival,' said a spokesperson for Bambini & Bo. 'Being parents ourselves, we carefully source our nursery products and make sure that they have been tried and tested by us.'
'Customer service is something we pride ourselves on,' the spokesperson added. 'This, alongside our trusted brands and products, has allowed us to build a reputable online presence, already.'
The brands and products stocked by Bambini & Bo have been handpicked for their individuality and quality. Priding themselves as experts in baby transport and furniture, the entire team is fully trained on each product, so that they can assist customers in; selecting the right car seat and Isofix base, infant travel system, cot bed set with an under drawer and mattress, or pram/pushchair. They also work closely with leading baby brands such as CuddleCo, Ickle Bubba, Didofy, Obaby, Babymore, Incy Interiors and many more, to ensure there is a wide range of options for customers, to fit each of their individual needs.
In experience, the team is well aware that there is so much to think about when it comes to getting everything you need, which can be rather overwhelming for a new parent. Some items to think about adding to your list include:
Prams, pushchairs, buggies and strollers

Car seat strollers

Lightweight and compact strollers

All-terrain pushchairs

Double pushchairs

Travel systems

2 in 1 carrycot and pushchairs

Pushchair Accessories

Baby room furniture

Cots and beds

Baby sleeping bags

Changing units
And this is just to name a few. Becoming a parent is exciting, but it can also be overwhelming, especially when browsing for a nursery furniture set to complete your baby bedroom design, so having a place that offers advice and makes finding everything you need easier, is important to take away half of the stress that comes with a newborn.
The brand refresh and new website mark the first step in Bambini & Bo's ongoing evolution. The brand aims to be a hub not just for parents but also for extended family and friends. It's a place where you can purchase items, join a community of like-minded parents, and share experiences as well as advice and tips. This milestone reflects the brand's growth and plans to extend both product ranges and reach.
Our rebrand means that it is now even easier than ever before to navigate through the new look website and find exactly what it is you are looking for, whether it's an air motion gliding crib or the perfect change bag.
Their customers are always at the forefront of their minds, and they want to share their excitement and journey with them to enable them to make the most beautiful memories with their families from birth right through to when they start school. To experience the new look and feel of Bambini & Bo, visit the new website at www.bambiniandbo.com.About Bambini & BoBambini & Bo is an independent family-run baby store based in the UK. Established in 2018, the company offers a wide range of baby essentials, from nursery furniture to travel systems. Bambini & Bo is committed to providing only the best for your new arrival, with products carefully sourced and tested by parents themselves.
Media Contact: Michael Johnstone press@bambiniandbo.co.uk
Source: www.bambiniandbo.com